It's that time again...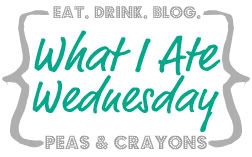 Please excuse the horrible pictures. I gobbled up all my food before I stopped to make sure they looked nice. Whoops.
Brekky:
Mochi waffle with brown rice syrup, half an apple chopped up on top and cinnamon; green monster (except it totes wasn't green, but whatever) with berries, a frozen nanner, some vanilla extract, almond milk, and all the greens I could stuff in there; the rest of the apple on the side + an unpictured klean kanteen full of water. I drink like four a day every day, btw. Stay hydrated, kiddies.
Lunchie:
I thought the bread was spelt bread, but it had whole wheat flour as the first ingredient. I do not do well with wheat, but whatever. Two slices of bread, one with PB and the other with brown rice syrup and shredded coconut, kind of like a vegan PB and honey; another apple; green grapes.
Snacky snack while making dinner:
The rest of my Kombucha gingerade from the day before; grapes; a date.
Dinns:
Vegan home-made ravioli made with spelt flour, with brown mushrooms, spinach, sundried tomatoes, garlic, lemon juice and sunflower seeds on the inside; stuffed eggplant made by my nonna with rice, mushrooms, and the eggplant she scooped out inside; watermelon; swiss chard and asparagus pan-seared in water and tamari.
Here's the filling. First I put some water and tamari in a pan to heat it up, and then added the mushrooms and sundried tomatoes, then the garlic, and then wilted the spinach a bit. Then I threw in some sake for good measure. Holy man did my house ever smell good! I blended up the sunflower seeds, lemon juice, some pepper, some garlic, and some tamari, and then added that to the rest after I took it off the heat. I used this filling as a sub for
Mama Pea's ravioli
, and for the sauce I just blended up a locally-grown tomato and heated it up, again with some sake, salt and pepper, and threw in some dried basil. Also, for the pasta outside, I just used 1 1/2 cups spelt flour, some olive oil, water, and 1 1/2 tsp xanthan gum.
Not enough greens and not enough raw food, but it's no biggie :)
Did you do WIAW? What looks the best?