Let's just get into it, shall we?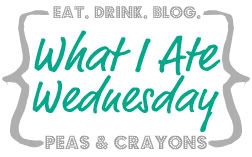 Brekky:
half a honeydew melon, filled with one banana mushed up with a fork, topped with strawbs, bloobs, coconut and raisins, aka BEST BREKKY EVER.
Lunchie:
four nanners frozen and blended with french vanilla stevia, strawberries, cinnamon and nutmeg for some banana soft serve, topped with coconut and raisins (see a pattern? ;) )
Dinnie:
half a head of red leaf lettuce, some carrots, some celery, TONS of ginger and an apple. It didn't need the apple. It was freakishly sweet. I'm so used to having dandelion greens (not a beginner green) in my green juice that it threw me off quite a bit.
Sandwich on sprouted bread with sun-dried tomato basil pinto bean hummus, avocado, sliced tomatoes and cracked pepper, grilled with coconut oil in my panini pan. Best sandwich ever, but it would have been even better if I didn't run out of sprouts the day before.
Some detox tea with burdock root and some other stuff, though I wish it was Kukicha tea, some grapes, some raisins, a nectarine and some peas.
Snackie:
Popcorn with the most amaaazing sauce ever. I melted some coconut oil and mixed it with cinnamon, brown rice syrup and barley malt, and then mixed in some raisins and poured it on top. Ooooh my peas.
Yup, more fruit. I luuurve strawberries.
As you can probably tell, I had some fun making my pictures pretty. Instagram is my new bff ;)
Do you grow your own sprouts? I do! Have you ever had banana soft-serve (or some other kind of ice cream) for a meal? Do you eat weird food for WIAW too?
Seriously, I get cravings for bread on Tuesdays, and Tuesdays only. I don't think my WIAW posts are really representative of what I eat most of the time. Oh well :)