Oh, hello there.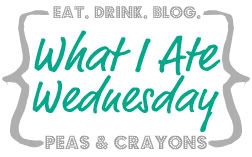 Brunch:
One of
these cupcakes
. Note to self and others: Don't have cupcakes for breakfast, no matter how "healthy" they are or how good you think they'll taste. You'll end up feeling like shit for the rest of the day. Start your day off right with something hydrating, like chia pudding, a green drink (juice is best, but if you like your smoothies, remember to chew them) or some fruit, not a baked good.
Dinner:
Soup and garlic toast, and half of that veggie plate. Seriously, the tabbouleh and the kale salad both went untouched. I was really hungry until I started eating. Does that ever happen to you? The soup had red onion, carrots, rutabaga, celery and arame with some garlic and miso added in the end. DON'T EVER BOIL MISO. Make sure your miso is unpasteurized, too. The garlic toast was just sprouted bread, toasted, and then topped with some coconut oil and garlic. Usually I'll use a touch of sea salt but I forgot. The miso in the soup was plenty salty anyway.
Dessert/Snacky thing:
Mixed berry banana soft serve. I put it in the freezer for a bit to freeze up because my nanner and berries both weren't frozen, but I didn't let it sit for long enough. Topped with cinnamon and coconut flakes.
[Recycled photo]
Have you ever eaten something you regretted? How about cupcakes for breakfast?