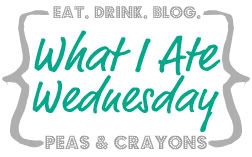 Pre-workout brekky:
dates (this picture times three-ish, maybe more) while I was prepping the rawnola.
Brekky:
an apple. I had another three during the day but didn't take any more pictures. How many pictures of an apple do you need? ;)
Lunch:
a gorgeously ripe mango. I've been having some really sweet and juicy mangoes recently. SO good, yo. A few days ago I pretty much ate only mangoes. #bliss
Dinner:
smoothie with four ripe bananas and some filtered water. Sooo yummy. I had a few handfuls of popcorn with coconut oil and celtic sea salt, too.
Snack:
a whole pack of tomatoes. Yeah, the whole thing. Sup. I kinda wanted to have a salad but I ran out of greens. Tomorrow :)
Not pictured:
some cherries, a whole bunch of blueberries and some of the almost-done buckwheat granola I'm making. It's raw and you don't need a dehydrator! :D I think it'll be ready tomorrow, so look out for a post on that soon.
What was the best thing you ate today? Do you like mangoes? How about bananas?