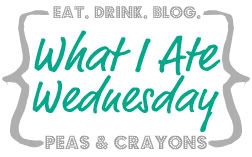 Brunch:
twelve oranges worth of OJ. Oooh, baby. So good. I eat candy all day. Er, eat and drink it. Holy smokes. Just. Yeah. Good stuff.
Btw, it's brunch because I woke up at 12:31. Thirteen hours of sleep. 'Sup.
Dinner:
pretty much the same as breakfast plus a few apples and a few kiwis. Here's something I had for lunch this weekend. There are two zucchinis and one cucumber peeled into fettucini noodles, topped with cherry tomatoes, mangoes, red bell peppers and basil. I was supposed to put an heirloom tomato on top too, and squeeze a lime on top but I toootally forgot.
Speaking of being ridiculously busy and not having time to, you know, do stuff or remember stuff, I GOT A COPY OF
BLISSFUL BITES
BY THE AMAAAZING CHRISTY MORGAN SOMETIME LAST WEEK. Yeah, it's okay ;) HAH I'm kidding. Seriously, I'm drooling. I can't look at this stuff before bed. The pictures are gorgeous, the recipes are simple which I love (simple recipe = simple digestion) and it's absolutely chock full of inspiration. She encourages locally grown organic produce and makes eating seasonally super simple by separating the different sections in the book (breakfast and brunch of champs, appetizers and soups for every occasion, fresh salads and dressings, delectable vegetable sides, whole grains and carbs do a body good, sea veggies, compassionate proteins, and healthier desserts you crave) into five parts: spring, summer, autumn, winter and anytime. Seasonal eating is something I've always been interested in and followed to the best of my abilities but thought it was a bit complicated at times. It's full of vegan macrobiotic recipes as well as a bunch of raw recipes. OH and it's low oil! Yay! I just don't even know what to say, so I'll let
Amazon
tell you all about it:
Cooking in a way that's good for you and for the environment—not to mention delicious—doesn't have to be a pain; in fact, it can be sheer bliss. In Blissful Bites: Vegan Meals That Nourish Mind, Body, and Planet, Christy Morgan shows readers how to make healthy, delicious, animal-product free meals without a lot of effort. It's been long-accepted that giving up animal products also means giving up easy and enjoyable cooking, but that's just not true. Blissful Bites is a refreshing introduction to the idea that switching to a plant-based diet that uses locally grown and organic products can be easy and rewarding—for both body and mind.

Blissful Bites includes more than 150 recipes that make eating every meal healthier and exciting. Morgan, known to her online audience as "The Blissful Chef," also delivers recipes that are easy for the typical home cook to follow, making a plant-based diet seem simpler and more delicious to implement than ever before.

Blissful Bites is filled with unique recipes and plenty of tips on how to live a healthier, more environmentally friendly life, without sacrificing an ounce of taste.
source
If everything goes as planned, I'll be making something from the book tomorrow. Expect a picture post! :)
So what did you eat today? KIDDING! I'm not gonna leave you hanging! I'm doing a giveaway!
Each entry will have to be a separate comment. Enter as many times as you like. I'll choose the winner by Tuesday, September 27 at 10-ish.
How to enter:
1. Tell me why you want to win this book.
2. Follow
me
on Twitter!
3. Follow
Christy Morgan
on Twitter!
Note:
Only open to residents of the United States and Canada. Sorry, international peeps! Pinky swear I'll do some sort of a giveaway at some point in the future, open to everyone. So, we cool? :)